Copyright Hotel La Cascada - 2009 - Bredene - Koerslaan 59 - contact: info@hotel-lacascada.be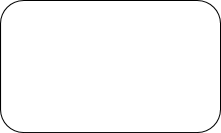 If you don't find us... Just give us a Call...
Doordat "Bredene" gelegen is in het midden van de kustlijn
is het de ideale uitvalsbasis voor een geslaagde vakantie.

Op amper een paar minuten bent u in het bruisende "Oostende",
het historische "Brugge", het pittoreske "De Haan", enz...

Wanneer u westwaarts gaat komt u in de legendarische
"Flanders Fields" die we kennen van WOII,
gaat u richting binnenland,
dan bereikt u op slechts een half uurtje
de binnenstad van "Gent".

Blijft u liever in de buurt, dan hoeft u
maar 400 meter te wandelen voor, de duinen en het
strand, alsook de winkels en restaurants bevinden zich op
wandel afstand van Hotel "La Cascada"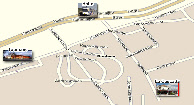 Because "Bredene" is located in the middle of the coastline it is
the ideal base for a successful holiday.In just a few minutes
you are in the lovely "Ostend", the historic "Bruges",
the picturesque "De Haan", etc. ...

When you go westward you come in the legendary
"Flanders Fields" which we know from "the big war",

The beautifull city "Gent"is only 30minutes driving away.

You prefer to remain in the neighbourhood,
then you need 400 meter to walk to the dunes and the beach,
also the shops and restaurants are within walking distance
of Hotel "La Cascada"